Tag:
rain
photo credit: LadyDragonflyCC – >;
Subscribe To My Newsletter
RenewedDaily Recommends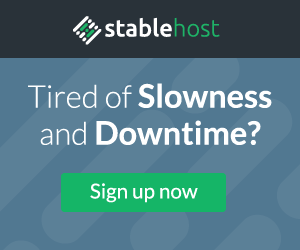 Save 40% off your purchase of stablehost website hosting with coupon code: US-40off
By signing up using the referral link or the coupon code above I get a referral fee which helps cover the cost of hosting this website. We have been using stablehost for hosting since June of 2012 and have no complaints.
Grab our button to share.
Disclosures & Disclaimers
Please note that this site has Google Analytics installed to track website visitors, affiliate links to earn commission on sales of recommended products, and paid advertisements (banner ads, sponsored posts, etc.) from individuals & businesses.
Images and Videos and Text
RenewedDaily.com
claims no credit for any images or videos posted on this site unless otherwise noted. They are copyrighted to their respective owners. If there is an image or video appearing on this blog that belongs to you and you do not wish for it to appear here, please
CONTACT Me
with a link and it will be promptly removed.
RenewedDaily.com / Shelly Hendricks claims complete copyright for all text on this website. It may not be reused in any form without expressed written consent from Shelly Hendricks